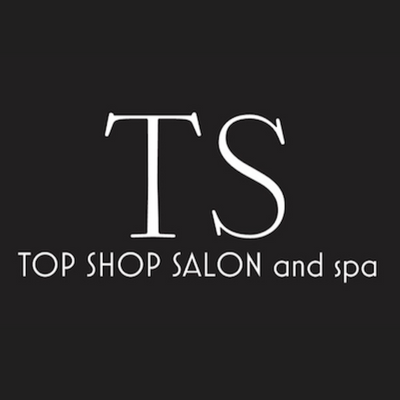 Top Shop Salon & Day Spa
Services for the Bride
The Top Shop Salon and Day Spa Bridal Team will help you look and feel radiant on your most important day. We have tailored our service to suit your needs; you can pick one, two or all three parts to make your day truly special.
For the Bride, In Salon Hair Only
$75
For the Bride, In Salon Trial Hair Design and Make Up
$150
Approximately One Month Before
Bridal Trial Hair Design
Bridal Trial Makeup
One Week Before Bridal Pampering
$135
French or Classic Manicure
Spa Pedicure
Customized Facial
Day of Wedding
$150
In Salon
Bridal Hair Design
Bridal Makeup
All three Bridal Packages may be purchased individually.
*PLEASE NOTE THAT PRICES MAY VARY ACCORDING TO EVENT DATE, LOCATION AND ARTIST **50 % DEPOSIT REQUIRED AT TIME OF TRIAL APPLICATION TO RESERVE SPECIAL EVENT DATE ***$25- SERVICE FEE CHARGED PER SERVICE FOR SUNDAYS and/or HOLIDAY WEEKENDS ****$25- SERVICE FEE CHARGED PER SERVICE FOR ON-SITE APPLICATION
Bridal Party Package
$140/pp/base price
Includes wedding day hair design, makeup application and classic manicure.Prices vary according to length and hair type.
**Our spa can accommodate as many as 12 people for gatherings. We are available on evenings and weekends, but please give us as much advance notice as possible. The group host will be asked to supply information on all guests including full name, addresses, phone numbers and service choices.
Services for the Groom
Grooms Day Package.........
Haircut and Style
Sports Manicure
Other Bridal Party Services
Day of hair design $60+
Formal Hair Design $60+
Day of Makeup $65+
Airbrush Makeup $120
Little Angel Makeup (Under 12 years old) $18
Little Angel formal hair $35+
Classic Pedicure $40
Classic Manicure $15
add french+$5
Facials $70
Back Facials $80
Sports "Man"-icure $20
Paraffin Hand Dip $15
Bikini Wax $25-40+
Brazilian Wax $50-85+
*prices may vary according to length and hair texture*