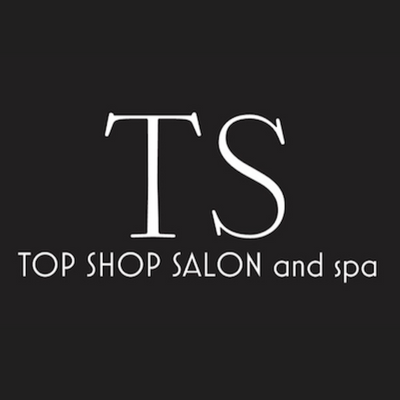 Top Shop Salon & Day Spa
Hi Cheryl,
I want you to know it is such a pleasure to visit your shop. Sandy is so friendly and you all are so professional and the interaction between you and the girls is so impressive, which is a credit to you. You are all
Top Notch
at the Top Shop.
Helen.
Dear Gloria,
The Worcester Living Fall 2010 edition just arrived and I was looking at their "Best of Worcester" Fall 2010 publication in particular their "Best of Worcester Living" list.
I was thrilled that the Top Shop Salon received Honorable Mention
...
although I feel the listing should have been for the "Best Hair Salon." I am not sure if the Salon had received prior listing in the category but if not, it should have.

The spirit and positive feelings one gets as one walks through the door sets the stage for a professional, creative and caring session with any one of the providers. You in particular, are a shining star on that stage and for the person sitting in your chair, the experience is wonderful, fun and rewarding. Your knowledge, technique and creativity are exceptional and you know how to make one feel so special at the end of a session. You are also a great sales person as you know what products will benefit your customer and are also very usable for by the "ordinary" person .

Thanks for being you and congratulations on the Top Shop Salon for receiving Honorable Mention in this year's "Best of Worcester Living."

Edla Ann
Massage TESTIMONIALS :
"I actually relaxed. Felt all the anger & negativity leave; it's been one week now. Awesome." (hot stone massage)
"I'm so calm and energized now. I slept better, and my chronic leg pain is better too." "My sinuses are draining." (craniosacral)
"My back, neck and shoulder pain are gone" "I'm doing the corrective stretches; they help." (after one session)
"It's like spiritual anesthesia comes over me. The images you share motivate, relax and keep me calmer and more pain-free." (long distance phone/energy work for chronic neuro pain client)
"My daughter went to the dentist. She had something (a cavity). (long distance E-Acu Biofeedback/energy work)
"My migraines/head don't bother me much anymore. I have a tool kit now." (multi-therapies, Reiki)
"I'm so excited, things are moving again." (Karuna Reiki empowerment session)
"I'm pain free just through imagery."
"I've got proof this works now. And the balancing lasted two weeks. I'm getting happier." (E-Acu Biofeedback & Coaching)
"The lines in my face are smooth! And my face feels tauter." (E-Acu Biofeedback)